Going on maternity leave after childbirth is a time-honored tradition for women. For many new mothers, it can be a time of rest and relaxation. But for others, it can be a time when they feel judged by their peers. Questions like "how attractive am I now that I have a baby" start popping up because of insecurities. Some women feel like they need to get back to their pre-pregnancy weight as soon as possible, even if they're not ready.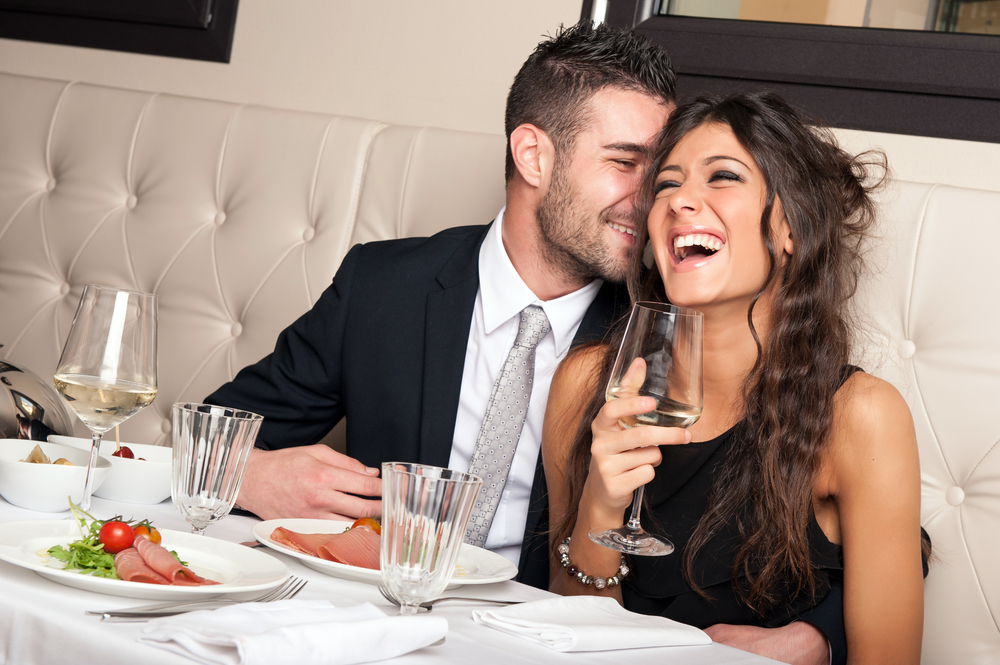 This pressure can lead to feelings of inadequacy and self-consciousness. Fortunately, there are ways that a mother on maternity leave can look more attractive. By following some simple tips, you can improve your appearance, learn what men are attracted to, and feel more confident during this special time in your life. Keep reading to learn what makes a woman attractive!
How to make yourself look more attractive
Wear the right makeup
If you want to switch up your boring makeup routine, add some color to your face. Bold and bright eyeshadows are very attractive, just make sure that the color matches your eyes. For example, blue eyes are accentuated with purple and black shadow, while brown eyes look great with green color. Or, you can go for a simple eye look and use a red lipstick – the options are endless.
To make your face look more attractive, you should also consider using concealer and foundation. These products will help cover up any blemishes for a natural look, even out your skin tone and provide a smooth base for your makeup. Additionally, you should use a setting powder with makeup to keep your makeup in place all day long. And don't forget to fill in your eyebrows!
Relax your face
When we're young, our skin is naturally supple and elastic. But as we age, gravity and facial expressions take their toll, causing lines and wrinkles to form. By relaxing the face, we can help to smooth out those lines and wrinkles, giving our skin a more youthful appearance.
In addition to making us look younger, relaxed facial muscles also give us a more rested and refreshed look. That's because when our muscles are tense, they can cause our skin to look sunken and tired. By relaxing the face, we can help to lift and firm the skin, giving us a more energized appearance.
There are many different methods you can use to look younger and more attractive – we highly recommend you to try BYou laser treatments for removing wrinkles and blemishes. This non-invasive procedure has virtually no downtime, yet it leaves you with excellent results.
Skincare is another way to achieve this goal – use face masks and gua sha to massage your face. Another great idea is to try botox. Botox works by paralyzing targeted muscles, preventing wrinkles from forming. This will give you a smooth and care-free appearance.
Keep your hair well-groomed
Having a smooth, healthy, and styled hair makes you look more put together. If you have dry hair, you can go for a hair restoration treatment with keratine. If you want to switch it up a bit, create waves or curls in your hair for a bouncy look.
Or, if you're really feeling experimental, go for a new haircut. It's important to go to a good stylist to get the right haircut that is suitable for your face shape. Once you get a new hairstyle, make sure to add accessories to your hair to emphasize your personal style.
Get manicures more often
Don't forget nails! There's nothing worse than uneven, chipped nails – it looks unhygienic and careless. Make sure to clean and trim your nails at least twice a week. Or, if you don't have the time now that a newborn is around, do gel nails. They last for months and look very cute. Choose a sexy design – long nails are always a hit with men!
Pull your shoulders out
To look more attractive to your crush guys, always have a good posture and hold your head up when talking to them. This will show that you're confident and strong. Posture is very important and has a big impact on how other people perceive us. Also make sure to work on your body language. Avoid crossing your arms because it looks closed off and insecure. Instead, own the room.
Stop trying to look model-thin
The model-thin era is finally gone – the world finally appreciates women's curves again. So, get out of the habit of dieting, and use exercise to highlight your best body features. To look more attractive to men, spend time exercising to feel fit and strong. You will shed bodyfat in your waist, but build muscles in your booty. But that's not all – working out will not only improve your physical strength, but also mental strength!
Smile
In psychology, smile is very important. Smiling makes you look warm and approachable, while having a grumpy face makes you look very angry and aggressive. Everyone enjoys being around positive and happy people, so if you really want to look and feel more attractive, try smiling more often.
Remove excess hair
To look more physically attractive, make sure to get rid of excess hair. Shaving and waxing are very time-consuming. However, nowadays you have access to different laser hair removal for women that will solve the excess hair issue in only a couple of sessions. You can use these lasers to remove skin hair, as well as facial hair, allowing you to look and feel your best.
Dress according to your body type
Clothes play an important role in feeling attractive. However, it's important to find your style and find models that work for your body. Here are some general tips:
don't wear clothes that is too big

wear clothing that accentuates your favorite features

choose clothes that make you feel confident

keep your wardrobe updated

dress appropriately for the occasion

show some skin
Throw on some heels
No beautiful look is complete without some heels. Heels make your legs look longer and more attractive, and they're also a major confidence booster. However, make sure not to wear cheap heels. Instead of going for plastic models with big platforms, opt for a thin stiletto with open toes or some cute heeled sandals.
Conclusion
If you're a mother who is about to go on maternity leave, you may be worried about how your appearance will change. You may not feel as attractive as you did before you became pregnant. However, following the tips above will make you look more attractive while you're on maternity leave. We hope you've enjoyed this article.